ATLANTA, Ga., Oct. 16, 2023 (SEND2PRESS NEWSWIRE) — Down Payment Resource (DPR), the housing industry's leading technology for connecting home buyers with homebuyer assistance programs, today announced it has onboarded six mortgage lenders this September. DPR's expanded client base includes Elevations Credit Union, Embrace Home Loans, Homeowners Financial Group, HomeStreet Bank, RWM Home Loans and a regional bank. This significant milestone reflects the growing need for solutions that promote accessible and sustainable homeownership.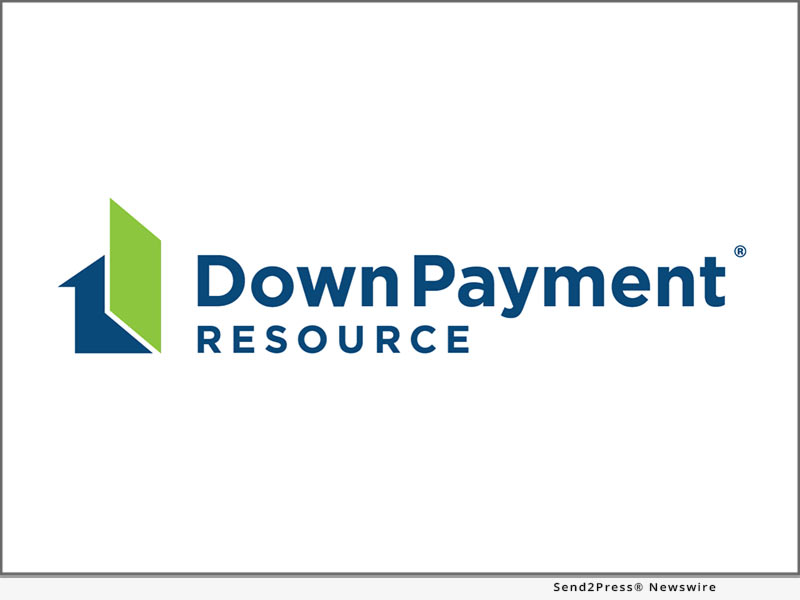 Image Caption: Down Payment Resource.
"With consumer awareness and demand for down payment assistance (DPA) programs on the rise, DPR has become an invaluable resource for lenders seeking to assist homebuyers to navigate the challenges posed by high interest rates and soaring home prices," said Down Payment Resource Founder and CEO Rob Chrane. "It is with great pride that we welcome these lenders who have a shared commitment to growing homeownership in their communities by supporting homebuyer assistance programs."
DPR's robust solution for enterprise lenders comes equipped with four tools that streamline the operationalization of homebuyer assistance programs. The searchable DPA Directory enables product managers to curate programs that meet secondary market requirements, CRA compliance goals and community needs. The Loan Officer Portal automatically matches incoming borrowers to approved assistance programs. The Underwriter Portal provides quick access to program guidelines, and the Consumer Portal generates leads by inviting homebuyers to search for DPA.
"Purchasing a home is a major financial decision that requires careful consideration. At Elevations Credit Union, we understand the significance of this decision and are dedicated to supporting our members throughout the process," said SVP Lending at Elevations Credit Union Elizabeth Million. "We are committed to our Colorado community and strive to make homeownership accessible for all our members, regardless of their circumstances. We recognize that obtaining a down payment can be a significant barrier to homeownership, and so we partner with down payment assistance providers to increase homeownership opportunities for all members, including those with low and moderate incomes, enabling us to continue investing in our Colorado community."
"It's important that our customers get the down payment assistance they need, so our partnership with DPR makes perfect sense," said Brian Gilpin, CFO and Head of Capital Markets with Embrace Home Loans. "Working with DPR enhances our efforts to promote sustainable, affordable homeownership for underserved communities."
"Homeowners Financial Group is committed to supporting our local communities. We are experts in local homebuyer assistance programs and strive to help everyone achieve the dream of homeownership," said Chief Operations Officer at Homeowners Financial Group Nelson De Leon. "Our partnership with Down Payment Resource enhances our ability to match prospective homebuyers with affordable lending products and ensures an exceptional customer experience."
"RWM is dedicated to helping as many people as possible achieve their dream of homeownership. We are proud to offer a variety of down payment assistance programs as a solution when the down payment is a barrier to purchasing a home," said RWM Home Loans Director of Sales Success Victoria Nash. "Our partnership with Down Payment Resource allows us to keep track of all of our approved DPA programs, in one easy-to-use directory. The LO and Underwriting Portals are huge time-savers for our team so that they can focus on what really matters — finding DPA matches for our borrowers and helping them become homeowners much sooner than they thought possible. This is a great resource for loan officers, homebuyers, Realtors, underwriters, processors and anyone who is looking for more information on how they can utilize down payment assistance programs!"
About Down Payment Resource:
Down Payment Resource (DPR) is an award-winning technology provider helping the housing industry connect homebuyers with the homebuyer assistance they need. With tool sets tailored for real estate agents, multiple listing services and mortgage lenders, DPR's technology empowers housing professionals to make affordable home financing opportunities more accessible while growing business and forging referral partnerships. The only organization to track the details of every U.S. homebuyer assistance program, DPR frequently lends its expertise to nonprofits, housing finance agencies, policymakers, government-sponsored enterprises, think tanks and trade organizations seeking to improve housing affordability. Its technology is used by five of the top 10 retail mortgage lenders by volume, three of the four largest real estate listing websites and 600,000 real estate agents.
For more information, visit https://downpaymentresource.com/.
X/Twitter: @DwnPmtResource #downpaymentassistance #affordablehousing
For media queries, contact Depth: https://depthpr.com/contact-us/
News Source: Down Payment Resource
To view the original post, visit: https://www.send2press.com/wire/six-mortgage-lenders-inked-deals-with-down-payment-resource-in-september-to-support-homebuyers-with-affordable-pathways-to-homeownership/.
This press release was issued by Send2Press® Newswire on behalf of the news source, who is solely responsible for its accuracy. www.send2press.com.