DES MOINES, Iowa, Oct. 15, 2023 (SEND2PRESS NEWSWIRE) — iEmergent, a forecasting and advisory services firm for the financial services, mortgage and real estate industries, has been named the winner of the Mortgage Bankers Association's (MBA) 2023 Residential Diversity, Equity and Inclusion (DEI) Leadership Award for Market Outreach Strategies – Non-Lender. Laird Nossuli, iEmergent's CEO, accepted the award at MBA's Annual Convention & Expo today in Philadelphia.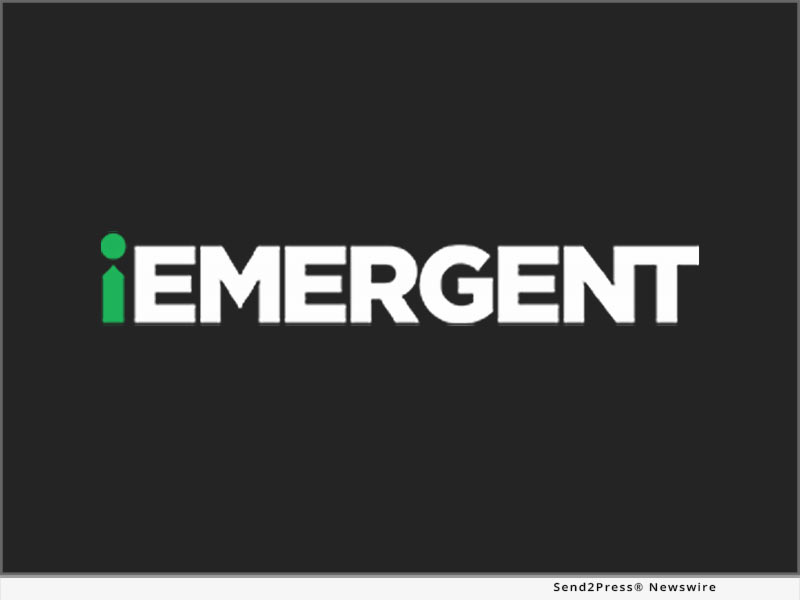 Image Caption: iEmergent.
iEmergent's software, Mortgage MarketSmart, helps mortgage lenders grow market share by identifying untapped home lending opportunities within the communities they serve. With technology that accurately models and forecasts demographic, economic and housing market trends down to the neighborhood level, iEmergent has created the only tool that helps lenders understand the home financing needs of underserved, minority and emerging markets.
"We are honored to be recognized by MBA for our efforts in diversity, equity and inclusion and look forward to continuing the work of fostering a more inclusive industry that extends more wealth-building opportunities to underserved borrowers," said Nossuli. "Our long-term vision is to help lenders change the homeownership pool so it mirrors the population of each market."
MBA is the leading trade association for the real estate finance industry. As part of MBA's multifaceted strategy and promotion of DEI, the Leadership Award for Market Outreach Strategies recognizes member company initiatives designed to increase outreach, marketing and products to attract customers from the industry's underserved market segments. The award also commends the hard work, dedication and creativity of exemplary programs promoting DEI.
"MBA received several worthy submissions [for the Residential DEI Leadership Award] this year, but iEmergent's application stood out for its clear goals and impressive metrics," said Laura Escobar, MBA chair-elect 2024 and Diversity, Equity & Inclusion Committee chair in a written statement. "We were particularly impressed by [its] efforts in improving our industry and the communities we serve. It is apparent that these programs are positively impacting organizational culture."
About iEmergent:
Founded in 2000, iEmergent provides mortgage lending forecasts and analytics to the lending, housing and real estate industries. The company offers an extensive variety of forecast and market intelligence products, including Mortgage MarketSmart, a visualization tool that helps lenders quantify how mortgage markets will change. For more information, visit https://www.iemergent.com.
X/Twitter: @iemergent @MBAMortgage #housingfinance #housingequity #housingeconomy #mortgage #diversityandinclusion #MBAAnnual23
For media queries, contact Depth: https://depthpr.com/contact-us/
News Source: IEmergent
To view the original post, visit: https://www.send2press.com/wire/mortgage-bankers-association-honors-iemergent-for-leadership-in-diversity-equity-and-inclusion-at-its-annual-convention-and-expo/.
This press release was issued by Send2Press® Newswire on behalf of the news source, who is solely responsible for its accuracy. www.send2press.com.