ATLANTA, Ga., Feb. 28, 2023 (SEND2PRESS NEWSWIRE) — Down Payment Resource (DPR), the housing industry's leading technology for connecting home buyers with homebuyer assistance programs, today announced that it has partnered with HomeScout LLC to help mortgage lenders generate and convert more leads by meeting heightened consumer demand for information about affordable pathways to homeownership.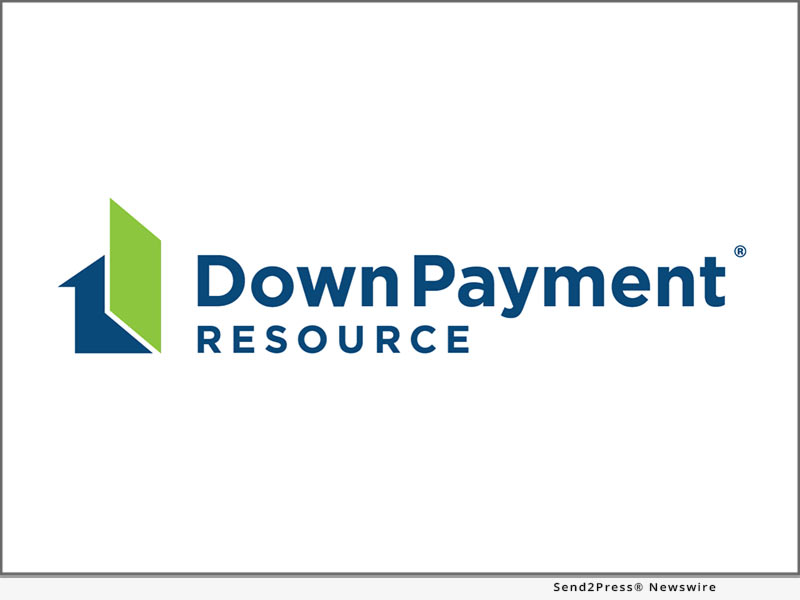 Image Caption: Down Payment Resource.
HomeScout provides a suite of tools and services to help mortgage lenders increase production by generating and nurturing in-market homebuyer business at the early stages of the home buying journey. With affordability challenges causing many qualified borrowers to sideline themselves from home buying, HomeScout has partnered with Down Payment Resource to rally homebuyer engagement with programs that reduce the costs of homeownership.
HomeScout has embedded Down Payment Resource's down payment assistance (DPA) finder in its partner-branded property search sites, thereby flagging listings that are eligible for homebuyer assistance programs including down payment and closing cost assistance, Mortgage Credit Certificates and affordable first mortgages. Each eligible listing invites consumers to discover which programs and how much funding they may be eligible for by supplying basic qualification information such as household size and income. Loan originators are notified when consumers engage with the DPA tool, enabling them to reach out with financial guidance at the earliest signs of homebuyer intent.
"Consumers' eagerness to engage with our tools continues to signal an immense, unmet appetite for homebuyer assistance," said DPR Founder and CEO Rob Chrane. "By making DPA program information easily accessible through its consumer-facing portal and loan originator-branded landing pages, HomeScout is helping lenders see the opportunity homebuyer assistance programs offer to fill sales pipelines while helping qualified borrowers overcome financing hurdles to homeownership."
"Rob and his team are moving the needle by exposing a groundswell of consumer DPA interest, but the fact remains that consumers need lender support to finance a mortgage with down payment assistance," said HomeScout Founder and CEO David Camp. "HomeScout's partnership with Down Payment Resource opens additional avenues for transactions for lenders, aligning with our mission to help our clients increase production."
About Down Payment Resource:
Down Payment Resource (DPR) is an award-winning technology provider helping the housing industry connect homebuyers with the homebuyer assistance they need. With toolsets tailored for real estate agents, multiple listing services and mortgage lenders, DPR's technology empowers housing professionals to make affordable home financing opportunities more accessible while growing business and forging referral partnerships. The only organization to track the details of every U.S. homebuyer assistance program, DPR frequently lends its expertise to nonprofits, housing finance agencies, policymakers, government-sponsored enterprises, think tanks and trade organizations seeking to improve housing affordability. Its technology is used by five of the top 10 retail mortgage lenders by volume, three of the four largest real estate listing websites and 500,000 real estate agents. For more information, visit https://downpaymentresource.com/.
About HomeScout:
HomeScout is a lender-centric platform dedicated to growing conversions and retention rates for the mortgage industry. Built by real estate and mortgage industry veterans, HomeScout provides an extraordinary suite of solutions to best serve in-market home buyers and sellers, while also providing the necessary tools to amplify business growth.
With HomeScout, consumers will find all the tools they need to help them through the home buying and selling journey, including a branded and secure search portal.
HomeScout is committed to the retention and growth of database clients while providing commission security and consistency for mortgage professionals and organizations.
For more information on HomeScout visit https://homescout.realty.com/.
Twitter: @DwnPmtResource #downpaymentassistance #mortgagemarketing #proptech #fintech
News Source: Down Payment Resource
To view the original post, visit: https://www.send2press.com/wire/homescout-partners-with-down-payment-resource-to-capture-consumer-demand-for-homebuyer-assistance-program-information/.
This press release was issued by Send2Press® Newswire on behalf of the news source, who is solely responsible for its accuracy. www.send2press.com.