ATHENS, Ga., Oct. 13, 2023 (SEND2PRESS NEWSWIRE) — FormFree today announced the fourth quarter debut of FormFree Exchange (FFX®), a dynamic online marketplace that matches lenders with qualified borrowers for a faster, better and fairer lending experience.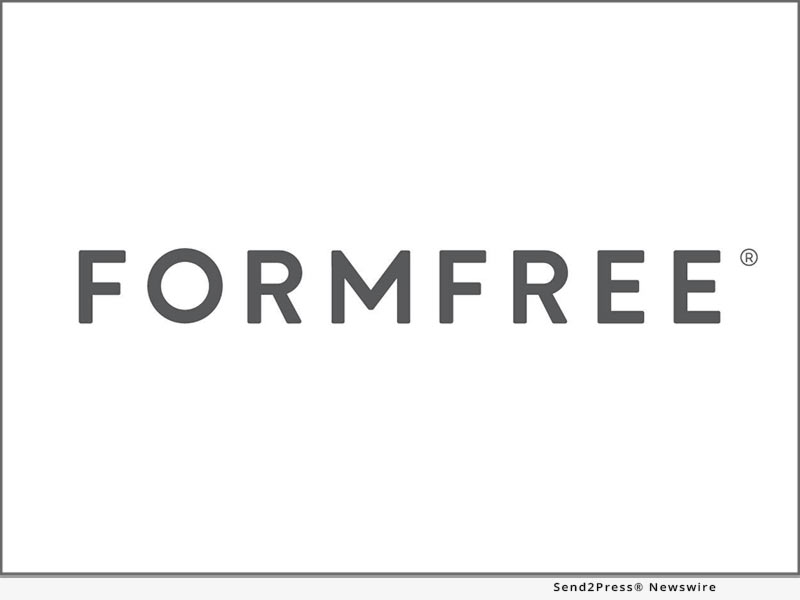 Image Caption: FormFree.
FFX has been meticulously designed to address the challenges facing lenders and borrowers in the modern financial landscape. With interest rates and home prices driving down loan application numbers and the prohibitive costs of lead generation eroding lender profitability, FFX offers a solution that reshapes lending as we know it.
"FormFree Exchange is where lenders meet qualified borrowers," said Brent Chandler, founder and CEO of FormFree. "Our platform represents the future of lending, providing a transparent and efficient way for home, auto and consumer lenders to connect with high-intent borrowers. It's not just about making loans; it's about making lending accessible and profitable for all."
How FFX Works:
FFX eliminates the need for lenders to sift through unqualified or unready leads by providing verified financial data from borrowers who have already demonstrated that they are ready and willing to transact using FormFree's free Passport® service. Lenders receive this data in the form of an anonymous Qualified Borrower (QB) Medallion that empowers them to make competitive loan offers while protecting borrowers' identities until an offer is extended and accepted.
Attributes provided in a QB Medallion include:
Intent: Understanding the borrower's financial goals and requested loan type and amount
Assets: Detailed account balances and transaction history
Income: Validation of typical monthly income and income stability
Employment: Verification of employment details and payment frequency
ATP Analytics: In-depth ability-to-pay insights, including cash-flow index, Residual Income Knowledge Index® (RIKI)®, credit score and rent payment history
CRA & DPA Eligibility: Identification of borrowers eligible for down payment assistance and programs for low-to-moderate income and minority consumers
A More Inclusive Approach
Outdated underwriting standards exclude millions of lendable consumers who have low FICO scores or nontraditional income but can sustainably support a mortgage. By providing a holistic view of each borrower's finances, FFX allows lenders to help more consumers access the loans they need without taking on additional risk.
"Guild Mortgage is proud to be among the ten inaugural FormFree Exchange members who have signed up to be matched with motivated and creditworthy borrowers, many of whom would be weeded out and excluded from financing by traditional lead acquisition routes," said David Battany. "We welcome this transparent model and feel confident in our ability to compete for the business of borrowers that are a good match for Guild."
Lenders are encouraged to join leading institutions like AmeriSave, Developer's Mortgage, Guaranteed Rate, Guild Mortgage, Highland Mortgage, Kind Lending, Paramount Residential Mortgage Group (PRMG), Sage Mortgage, Synergy One Lending and Ready Life in joining the FormFree Exchange.
Sign up today and be part of a transformative marketplace that drives profitability and inclusivity: https://ffx.formfree.com/
About FormFree®:
FormFree empowers consumers to understand their ability to pay and share it with lenders like never before. Using FormFree's Passport® app, consumers can verify all the core financial data required by loan underwriters — including identity, assets, income, employment credit history and cash-flow data — in seconds. Once consumers are ready to transact, they can anonymously share their verified data on the FormFree Exchange (FFX) and receive immediate offers from a marketplace of lenders who fully understand their ability to pay, residual income and eligibility for down payment assistance and inclusive lending programs. For more information, visit https://www.formfree.com/ or follow FormFree on LinkedIn.
Twitter: @RealFormFree #mortgage #mortgageindustry #fintech #digitalmortgage
MULTIMEDIA:
LOGO link for media: https://www.Send2Press.com/300dpi/23-1012-s2p-formfree-300dpi.jpg
News Source: FormFree
To view the original post, visit: https://www.send2press.com/wire/formfree-announces-first-of-a-kind-exchange-to-connect-lenders-with-qualified-borrowers/.
This press release was issued by Send2Press® Newswire on behalf of the news source, who is solely responsible for its accuracy. www.send2press.com.