ATLANTA, Ga., Nov. 10, 2023 (SEND2PRESS NEWSWIRE) — Down Payment Resource (DPR), the housing industry authority on homebuyer assistance program data and solutions, is highlighting homebuyer assistance programs to support Veterans, service members and their surviving spouses in conjunction with Veterans Day and Military Family Appreciation Month, both observed in November. While service members are eligible for any of the 2,200-plus U.S. homebuyer assistance programs, DPR found there are 61 programs offering up to $120,000 in assistance specifically developed to help them build, buy or make accessibility-related home renovations.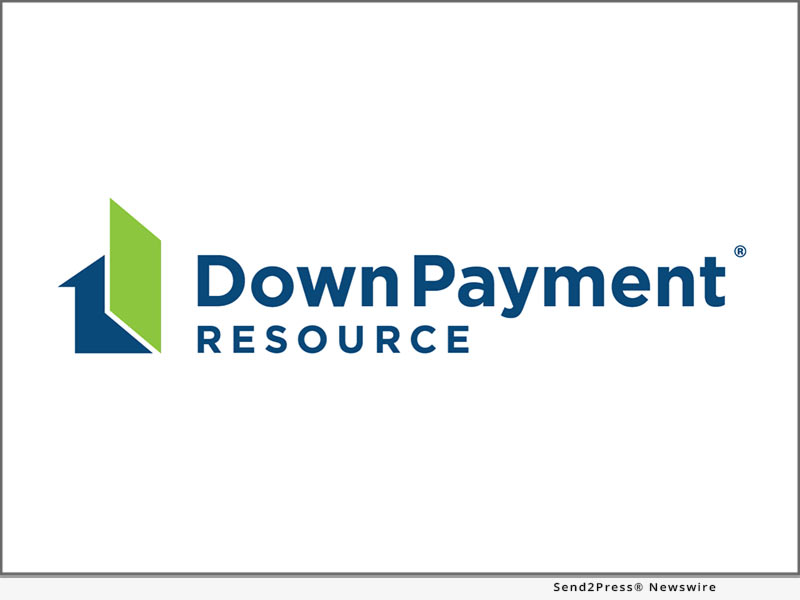 Image Caption: Down Payment Resource.
According to the Urban Institute, 78 percent of Veteran households were homeowners, 14 percentage points higher than the total population. Active-duty service members, who are often relocated every few years, had a homeownership rate of 43 percent. Military families are not only challenged by frequent relocation (Permanent Change of Station or PCS orders) but are struggling financially in a housing market with rising home prices and mortgage interest rates the highest seen since 2000. Results from the Blue Star Families' Military Family Lifestyle Survey indicate that housing costs and relocation issues have become increasingly stressful and expensive for service members in recent years, making assistance with down payment and other purchasing costs even more essential.
An analysis of the 61 programs showcases the range of assistance available to promote homeownership among Veterans, active-duty service members and their surviving spouses:
Financial assistance range: The programs offer homebuyer assistance ranging from $2,000 to $120,000.
Program types: The homeownership assistance program types consist of 24 second mortgage programs, 18 affordable first mortgage programs, 15 grants, and one each below market rate (BMR)/resale restriction program, combined assistance program, voucher program and other assistance type.
Repayment features: Twenty-four programs offer forgivable assistance, provided that all program conditions, such as owner-occupancy, are met. Fifteen programs are given as gifts with no strings attached provided eligibility criteria are met.
Program eligibility: Thirty-five programs are for first-time buyers, while 34 are open to repeat buyers or provide a waiver for service members and Veterans.
"Having assistance to buy now, even when interest rates seem high, can help our service members start to build equity, enjoy a sense of community, and have an asset they can keep or sell if they receive PCS orders," said DPR Founder and CEO Rob Chrane. "We are extremely grateful to our Veterans, service members and their families and hope these programs can unlock the doors to homeownership and all the benefits it brings."
Individuals can search for their homebuyer assistance program eligibility for free at https://downpaymentresource.com/are-you-eligible/.
Methodology:
DPR produced homebuyer assistance program findings by analyzing its DOWN PAYMENT RESOURCE® database for programs with incentives for people with disabilities. The DOWN PAYMENT RESOURCE® database tracks the funding status, eligibility rules and benefits of all U.S. homebuyer assistance programs using data sourced from more than 1,300 housing finance agencies (HFAs), municipalities, nonprofits and other housing organizations. Homebuyer assistance programs of all types are tracked, including down payment and closing cost assistance, Mortgage Credit Certificates and affordable first mortgages.
About Down Payment Resource:
Down Payment Resource (DPR) is the housing industry authority on homebuyer assistance program data and solutions. With a database that tracks more than 2,200 programs and toolsets for mortgage lenders, multiple listing services and API users, DPR helps housing professionals connect homebuyers with the assistance they need. DPR frequently lends its expertise to nonprofits, housing finance agencies, policymakers, government-sponsored enterprises and trade organizations seeking to improve housing affordability. Its technology is used by five of the top 10 retail mortgage lenders by volume, three of the four largest real estate listing websites and 500,000 real estate agents. For more information, https://downpaymentresource.com/.
X/Twitter: @DwnPmtResource #downpaymentassistance #VeteransDay #MilitaryFamilyAppreciationMonth #Veterans
News Source: Down Payment Resource
To view the original post, visit: https://www.send2press.com/wire/down-payment-resource-highlights-61-down-payment-assistance-programs-offering-up-to-120000-in-funds-for-veterans-and-service-members/.
This press release was issued by Send2Press® Newswire on behalf of the news source, who is solely responsible for its accuracy. www.send2press.com.