DENVER, Colo., March 2, 2023 (SEND2PRESS NEWSWIRE) — ACES Quality Management® (ACES), the leading provider of enterprise quality management and control software for the financial services industry, has been selected for the ninth consecutive year by HousingWire magazine for its annual Tech100 awards program. The magazine chose ACES for the continual innovation of its flagship quality control (QC) auditing platform ACES Quality Management & Control® software.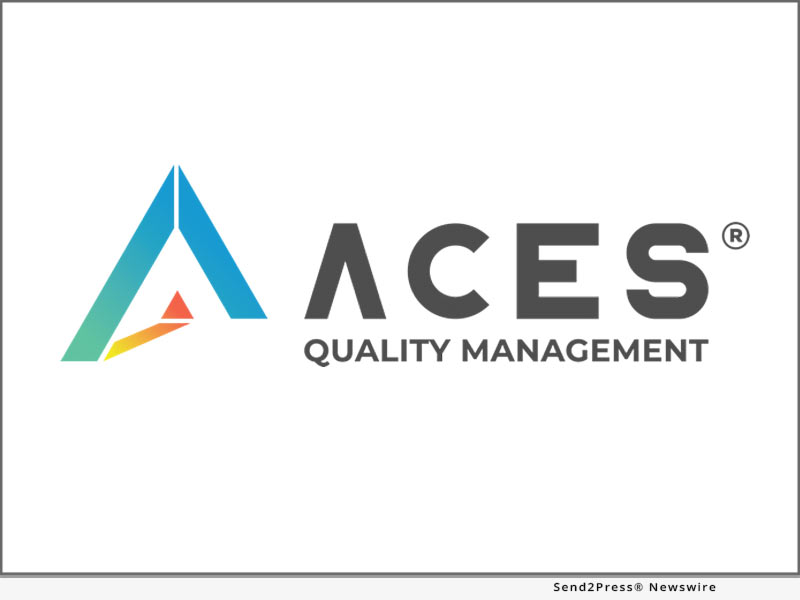 Image Caption: ACES Quality Management.
"2022 was a highly volatile year for mortgage lenders. While loan quality is always a moving target, last year's challenges certainly underscored the need to maintain quality and mitigate risk," ACES CEO Trevor Gauthier said. "At ACES, we're committed to making this target obtainable and seamless by delivering QC tools to help lenders maintain the integrity of their origination and servicing portfolios. Even with lenders tightening their budgets in the face of rapidly declining loan volumes, we still increased our client base by 22%, which speaks to the importance lenders place on loan quality."
In 2022, ACES launched a new compliance-driven oversight process via a role-based permission system within ACES CONNECT. The module allows users to self-remediate audit findings, access reporting and trending data, review audit documents and manage corrective action plans in coordination with their organization's risk department. The company also released a new servicing-focused multi-answer managed questionnaire and added and reviewed over 950 articles along with close to 200 calendar items to its free Compliance NewsHub, in addition to producing its quarterly Mortgage QC Industry Trends report.
2022 also saw the successful launch of ACES' inaugural ACES ENGAGE event for mortgage/financial services risk management and QC professionals. During the event, the company announced its new Certified ACES Administrator (CAA) program to enhance users' knowledge base and offer official accreditation for system administrators. ACES ENGAGE will take place again this year at the Broadmoor Resort in Colorado Springs, Colo., on May 17-19, 2023.
"As someone who had a front-row seat to watch the housing economy's tech transformation, I am increasingly in awe of the innovation we have seen from the Tech100 winners year after year," HW Media Editor in Chief Sarah Wheeler said. "With new technologies emerging every day, I am proud to be part of this exciting journey that has positioned the industry to be more efficient, more transparent and more accessible than ever before."
HousingWire's TECH100 award seeks to highlight the most innovative technology companies across the housing sector. To view the complete list of winners, visit https://www.housingwire.com/articles/announcing-the-2023-tech100-mortgage-winners/.
About ACES Quality Management:
ACES Quality Management is the leading provider of enterprise quality management and control software for the financial services industry. The nation's most prominent lenders, servicers and financial institutions rely on ACES Quality Management & Control® software to improve audit throughput and quality while controlling costs, including:
60% of the top 50 independent mortgage lenders;
8 of the top 10 loan servicers;
11 of the top 30 retail banks; and
1 of the top 3 credit unions in the United States.
Unlike other quality control platforms, only ACES delivers Flexible Audit Technology, which gives independent mortgage lenders and financial institutions the ability to easily manage and customize ACES to meet their business needs without having to rely on IT or other outside resources. Using a customer-centric approach, ACES clients get responsive support and access to our experts to maximize their investment. For more information, visit www.acesquality.com or call 1-800-858-1598.
About HousingWire:
HousingWire is the most influential source of news and information for the U.S. mortgage and housing markets. Built on a foundation of independent and original journalism, HousingWire reaches over 60,000 newsletter subscribers daily and over 1.0 million unique visitors each month. Our audience of mortgage, real estate and fintech professionals rely on us to Move Markets Forward. Visit www.housingwire.com or www.solutions.housingwire.com to learn more.
News Source: ACES Quality Management
To view the original post, visit: https://www.send2press.com/wire/aces-quality-management-makes-ninth-appearance-on-housingwire-tech100-list-of-top-mortgage-tech-companies/.
This press release was issued by Send2Press® Newswire on behalf of the news source, who is solely responsible for its accuracy. www.send2press.com.