DENVER, Colo., Jan. 18, 2023 (SEND2PRESS NEWSWIRE) — ACES Quality Management® (ACES), the leading provider of enterprise quality management and control software for the financial services industry, announced the company had record growth increasing its client base by 22% amidst significant market volatility. The company also made numerous updates to its ACES Quality Management & Control® software and its free Compliance NewsHub resource, in addition to launching its inaugural ACES ENGAGE conference.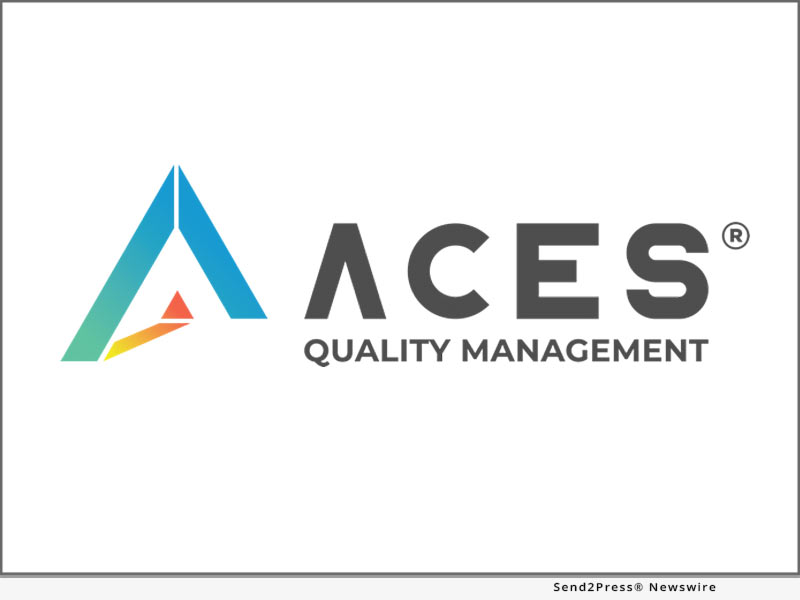 Image Caption: ACES Quality Management.
"2022 was an extremely challenging year for mortgage and financial services professionals, and with the decline in mortgage originations and other pressing economic factors, it was encouraging to see lenders and financial institutions continuing to invest in loan quality and risk mitigation," ACES CEO Trevor Gauthier said. "Given that the challenges we faced in 2022 are expected to extend into 2023, protecting the integrity and liquidity of the assets mortgage lenders and financial institutions are able to produce in today's market is more critical than ever. At ACES, we strive to support mortgage origination, consumer lending, loan servicing and wealth management and more through our robust quality management and control platform and serve as a resource so that all lenders – not just our clients – can keep loan quality and compliance at the forefront of their operations."
ACES launched a new compliance-driven oversight process for ACES CONNECT users via a role-based permission system. Launched last year, ACES CONNECT provides users with the ability to self-remediate audit findings, access reporting and trending data, review audit documents and manage corrective action plans in coordination with their organization's risk department. In addition, ACES CONNECT allows users to have access to the ACES quality control (QC) reporting to provide easy-to-view analytics for senior management along with any designated third parties. ACES was also among the first to update its reporting library within ACES Quality Management & Control software to align with Fannie Mae's reporting recommendations.
In May 2022, ACES ENGAGE brought the nation's top financial services quality management professionals together to discuss industry trends and best practices. ACES ENGAGE will take place again this May in Colorado Springs.
The organization also continued to make efforts to give back through ACES CARES. Established in 2018, ACES CARES encourages employees to make a positive difference in the community through volunteering, outreach and financial contributions to charities and causes close to their hearts. In 2022, the ACES team donated over 1,181 hours of paid and unpaid volunteer hours. Since the program's inception, ACES Quality Management and its staff have donated a total of $33,750 to 58 organizations. ACES CARES offers a dollar-for-dollar match of employee donations to U.S.-registered 501(c)(3) charitable organizations of their choice, the program also supports employees' wellness and community involvement programs.
Additional 2022 achievements for ACES include:
Producing its free quarterly Mortgage QC Trends Report;
Executive Vice President of Operations Sharon Reichhardt being named a 2022 HousingWire Insider;
Presence on HousingWire magazine's 2022 Tech100 Mortgage list;
Enhancing visibility of question codes within ACES Managed Questionnaires;
Releasing a new servicing-focused multi-answer managed questionnaire and
Published 3600 changes and additions to ACES Managed Questionnaires and
Added and reviewed over 950 articles to the ACES Compliance NewsHub along with close to 200 calendar items.
About ACES Quality Management
ACES Quality Management is the leading provider of enterprise quality management and control software for the financial services industry. The nation's most prominent lenders, servicers and financial institutions rely on ACES Quality Management & Control® software to improve audit throughput and quality while controlling costs, including:
60% of the top 50 independent mortgage lenders;
8 of the top 10 loan servicers;
11 of the top 30 retail banks; and
1 of the top 3 credit unions in the United States.
Unlike other quality control platforms, only ACES delivers Flexible Audit Technology, which gives independent mortgage lenders and financial institutions the ability to easily manage and customize ACES to meet their business needs without having to rely on IT or other outside resources. Using a customer-centric approach, ACES clients get responsive support and access to our experts to maximize their investment. For more information, visit www.acesquality.com or call 1-800-858-1598.
News Source: ACES Quality Management
To view the original post, visit: https://www.send2press.com/wire/aces-quality-management-expands-client-base-by-22-in-2022/.
This press release was issued by Send2Press® Newswire on behalf of the news source, who is solely responsible for its accuracy. www.send2press.com.