DENVER, Colo., Oct. 5, 2023 (SEND2PRESS NEWSWIRE) — ACES Quality Management® (ACES), the leading provider of enterprise quality management and control software for the financial services industry, has announced its speaker lineup for the upcoming ACES ENGAGE conference, taking place at the Ritz Carlton Dove Mountain hotel in Tucson, Ariz., May 19 – 21, 2024.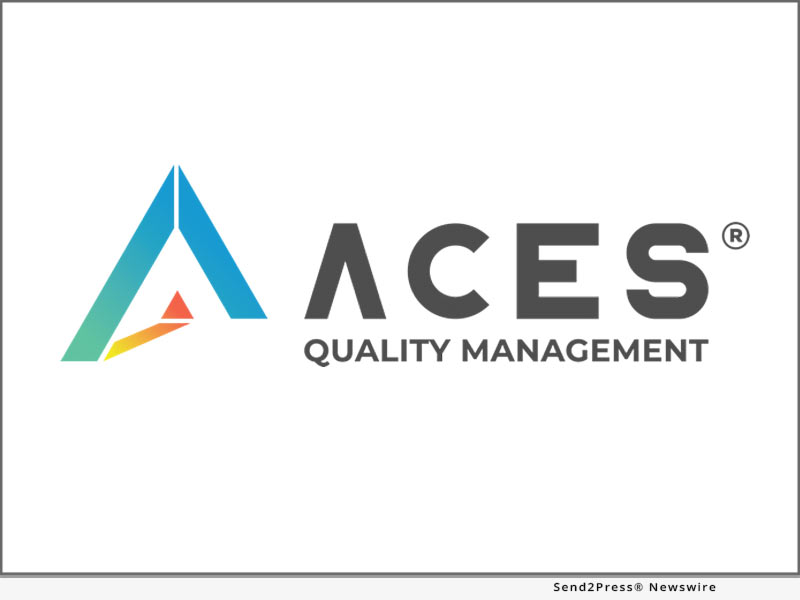 Image Caption: ACES Quality Management.
This year's keynote speaker is Robyn Benincasa, a two-time world champion adventure racer, 20+ year veteran San Diego firefighter, 2014 CNN Hero, Guinness World Record Endurance Kayaker, best-selling author, and founder of The Project Athena Foundation.
In addition, ACES has gathered thought leaders and industry experts for this year's speaker lineup, including:
Joel Kan, vice president and chief economist at the Mortgage Bankers Association;
Richard J. Andreano, Jr., partner and practice leader of Ballard Spahr's Mortgage Banking Group; and
A Fannie Mae representative to be announced.
"With the increased regulatory scrutiny of loan quality and repurchase requests on the rise, lenders must ensure their quality control and risk management processes are up to the challenge," ACES CEO Trevor Gauthier said. "Watching quality control professionals from across the financial services industry gather and share strategies, collaborate with industry leaders and drive the future of quality management and control is the best and highest outcome we could hope for from this event. We're so pleased to share our speaker lineup for next year and look forward to the fruitful discussions that have become a hallmark of this event."
ACES ENGAGE provides a mix of general session presentations, panel discussions and social activities. Attendees will have numerous opportunities to learn from industry experts and thought leaders, network, and leave with the knowledge necessary to increase efficiencies, improve productivity and further quality at their organizations.
Register to attend ACES ENGAGE and learn more at https://www.acesquality.com/aces-engage-2024.
About ACES Quality Management:
ACES Quality Management is the leading provider of enterprise quality management and control software for the financial services industry. The nation's most prominent lenders, servicers and financial institutions rely on ACES Quality Management & Control Software® to improve audit throughput and quality while controlling costs, including:
60% of the top 50 independent mortgage lenders;
8 of the top 10 loan servicers;
11 of the top 30 retail banks; and
3 of the top 5 credit unions in the United States.
Unlike other quality control platforms, only ACES delivers Flexible Audit Technology, which gives independent mortgage lenders and financial institutions the ability to easily manage and customize ACES to meet their business needs without having to rely on IT or other outside resources. Using a customer-centric approach, ACES clients get responsive support and access to our experts to maximize their investment. For more information, visit https://www.acesquality.com/ or call 1-800-858-1598.
News Source: ACES Quality Management
To view the original post, visit: https://www.send2press.com/wire/aces-quality-management-announces-preliminary-speaker-lineup-for-aces-engage-2024/.
This press release was issued by Send2Press® Newswire on behalf of the news source, who is solely responsible for its accuracy. www.send2press.com.