DENVER, Colo., Sept. 21, 2023 (SEND2PRESS NEWSWIRE) — ACES Quality Management® (ACES), the leading provider of enterprise quality management and control software for the financial services industry, announced the release of its quarterly ACES Mortgage QC Industry Trends Report covering the first quarter (Q1) of 2023. The latest report analyzes post-closing quality control data derived from ACES Quality Management & Control® software.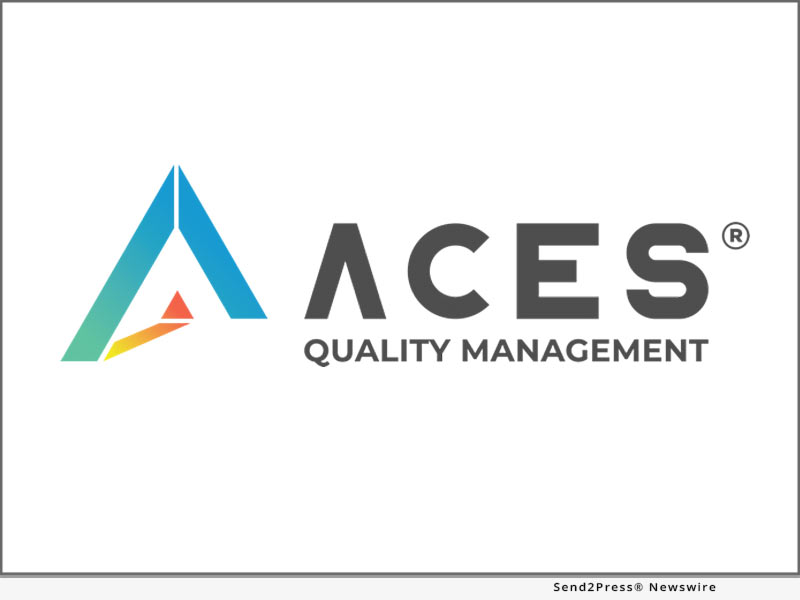 Image Caption: ACES Quality Management.
Notable findings from the Q1 2023 report include the following:
The overall critical defect rate declined by 3.26%, ending at 1.78% and marking the second straight quarter of decline.
In the major underwriting categories, Assets and Income/Employment improved, while Credit and Liabilities deteriorated.
Despite its improvement this quarter, Income/Employment remained the leading defect category, followed by Assets and Legal/Regulatory/Compliance.
The sub-category analysis showed increases in eligibility-related defects for both the Assets and Credit categories, whereas this seems to have been the primary driver of improvements in the Income/Employment category. However, analysis- and documentation-related errors both increased this quarter, with documentation remaining the largest sub-category of defects for both the Income/Employment and Asset categories.
Appraisal defects increased, albeit nominally, for the second straight quarter.
Purchase and refinance shares held steady in Q1, achieving defect parity for the second consecutive quarter.
FHA defect share declined after two consecutive quarters of increase. While USDA defects continued to improve, VA defects increased significantly in Q1, and conventional defects also grew slightly.
"While the drop in origination volume has challenged the industry, it has also enabled underwriting and QC teams to be more diligent with each loan file, resulting in higher loan quality. The continued decline in the overall critical defect rate on the heels of last year's historic high indicates lenders have not let the desire for volume override the need to reduce errors and mitigate risk," said ACES Executive Vice President Nick Volpe. "With the recent changes to Fannie Mae's pre-funding QC reviews and post-closing QC cycle times, time will tell in the following quarters how diligent lenders have been in maintaining loan quality and investor requirements."
Findings for the Q1 2023 ACES Mortgage QC Industry Trends Report are based on post-closing quality control data derived from the ACES Quality Management and Control® benchmarking system and incorporate data from prior quarters and/or calendar years, where applicable. All reviews and defect data evaluated for the report were based on loan audits selected by lenders for full file reviews.
"The tough decision lenders were faced with at the beginning of the year appear to be paying off. Lenders reported a pre-tax, per-loan net loss of $1,972 in Q1. This result is an improvement over Q4 2022's record $2,812 per-loan loss and reverses the trend of production losses that began in Q4 2020," said ACES CEO Trevor Gauthier. "We expect this data to continue to improve in the coming quarters. Making strategic investments in tech and optimizing operations – especially in QC – can have a significant impact on protecting existing revenue amidst challenging market conditions."
The Mortgage QC Industry Trends Reports are available for download, free of charge, at https://www.acesquality.com/resources/reports.
About ACES Quality Management:
ACES Quality Management is the leading provider of enterprise quality management and control software for the financial services industry. The nation's most prominent lenders, servicers and financial institutions rely on ACES Quality Management & Control® Software to improve audit throughput and quality while controlling costs, including:
60% of the top 50 independent mortgage lenders;
8 of the top 10 loan servicers;
11 of the top 30 banks; and
3 of the top 5 credit unions in the United States.
Unlike other quality control platforms, only ACES delivers Flexible Audit Technology®, which gives independent mortgage lenders and financial institutions the ability to easily manage and customize ACES to meet their business needs without having to rely on IT or other outside resources. Using a customer-centric approach, ACES clients get responsive support and access to our experts to maximize their investment. For more information, visit www.acesquality.com or call 1-800-858-1598.
News Source: ACES Quality Management
To view the original post, visit: https://www.send2press.com/wire/aces-q1-2023-mortgage-qc-trends-report-finds-critical-defect-rate-declines-for-second-consecutive-quarter/.
This press release was issued by Send2Press® Newswire on behalf of the news source, who is solely responsible for its accuracy. www.send2press.com.